Drilling methods with drifters & rock drills - Roxar
Roxar drifters, hydraulic rock drills, hard rock hammers & top hammers are destinated to be easily fitted on drilling machines & mining equipment like Atlas Copco, Secoroc, Sandvik, Tamrock, Minemaster, Resemin, MTI, Fletcher, Montabert, Wolf, AMV, Robodrill, CAT, Caterpillar, McDowell, Herrenknecht, Furukawa, FRD, DH Mining, Boart Longyear, Joy, RDH, Terex, and many others!
Drilling methods: How to choose the right drill for your application.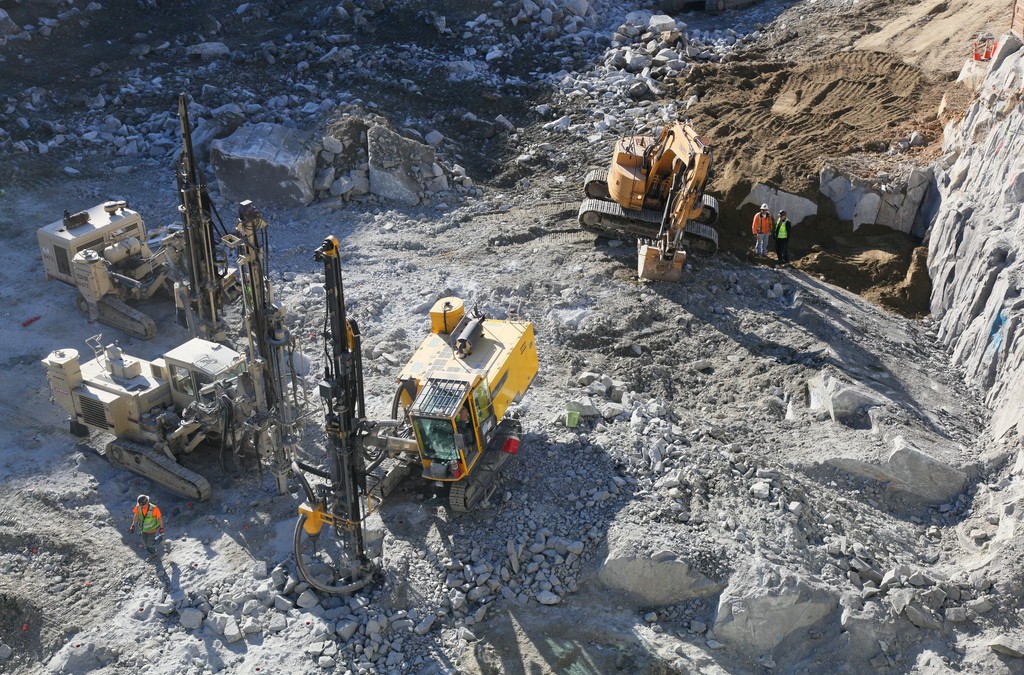 Roxar top hammer rock drill or DTH Hammer?
If you're considering shopping for a brand new drill for your project or company, there are a broad variety of elements to require into thought before making the decision. Rock typology, budget, mining or quarrying site configuration, anticipated future applications, noise, desired hole dimensions, existing machines and available time are all factors that you simply should take under consideration before considering that purchase.
We're about to define a number of the main variations between hydraulic top hammer rock drills (drifters), and down the hole (DTH drills) or in the hole (ITH drills).
The mechanical distinction between the 2 sorts of drills is where the hammer is located within the equipment. The percussive devices (hammers) apply cyclical shock waves to the drill bits. In the case of down the hole drills, the percussive device is placed in direct contact with the bit, and is therefore 'down-the-hole'. Top hammer rock drills, however, apply these repeated shock waves at the top of the drill string, outside of the bore.
While the main overall distinction between the 2 equipments is that top hammer rock drills are more efficient at depths up to 40 m deep and really faster, it's important to also consider the fact that the operating cost of DTH drills is often higher. Both kind of drill can be operated in soft and medium as well as hard ground while top hammers drifters perform better in very hard rock, particularly in fractured hard rock. Neither rock drill, however, has an excellent performance in soft ground, in this case the accurate choice would be to consider a rotary drill.
DTH drills are usually powered with pressurized air, the overall system efficiency is very low, becoming gradually lower when the drilling depth increases. Top hammer rock drills use hydraulic energy with a very high system efficiency which remain unchanged in any drilling conditions. But DTH drills are more mechanically efficient as less energy is lost in the transmission of shock waves from the hammer to the drill bit. While in top hammer rock drills, part of the energy is lost going down the way along the drill steel. This repeated shock waves from the hydraulic hammer on couplings and rods of top drifter drill strings gradually wear those components, meaning that top hammer drills usually require more consumables in the long run. The new drifter unique technology that Roxar has recently introduced contributes to avoid the fast wear of the drill steel thanks to the automatic adjustment of the frequency / energy ratio. With Roxar drifters, the stress on the drill string is drastically reduced allowing a longer life span of the shank adapter, the couplings, the rods and the drill bit.
Hydraulic top hammer drills are better adapted to narrow and short bores (up to 40 m), they drill quicker and much more efficiently than DTH drills. One important drawback of DTHs is that their minimum hole diameter is about 3.½", while top hammer drifters are able to drill holes with diameter as low as 1″.
Because the drifter stays outside the hole while drilling, top hammer drills have no risk to remain stuck inside the hole during drilling operations, their life span is also much longer than DTH drills. Hydraulic top hammer rock drills are usually less accurate than DTH drills but they can incorporate anti-jamming devices like Roxar reverse percussion which reduce jamming risk.
If you're looking for high drilling speed and low operation cost, in fractured rock as well as in hard rock, top hammer drifters, like Roxar drifters, are the way to go.
Roxar experts are skilled and experienced in supporting equipment manufacturers and customers with selecting the perfect drill for their equipment or specific applications. We understand that each application is completely different and every customer has unique factors to consider when selecting a rock drill. Get in touch with Roxar and we will analyze your requirements and budget to find the best solution.
Learn More about Roxar hard rock drifters: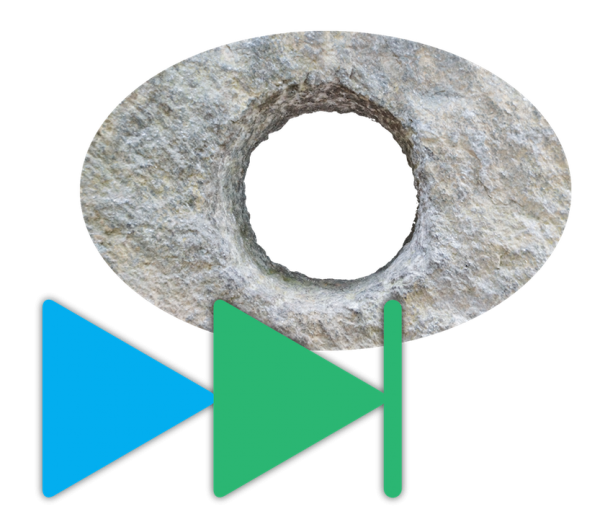 Contact us for more information
Contact us for more information about Roxar Products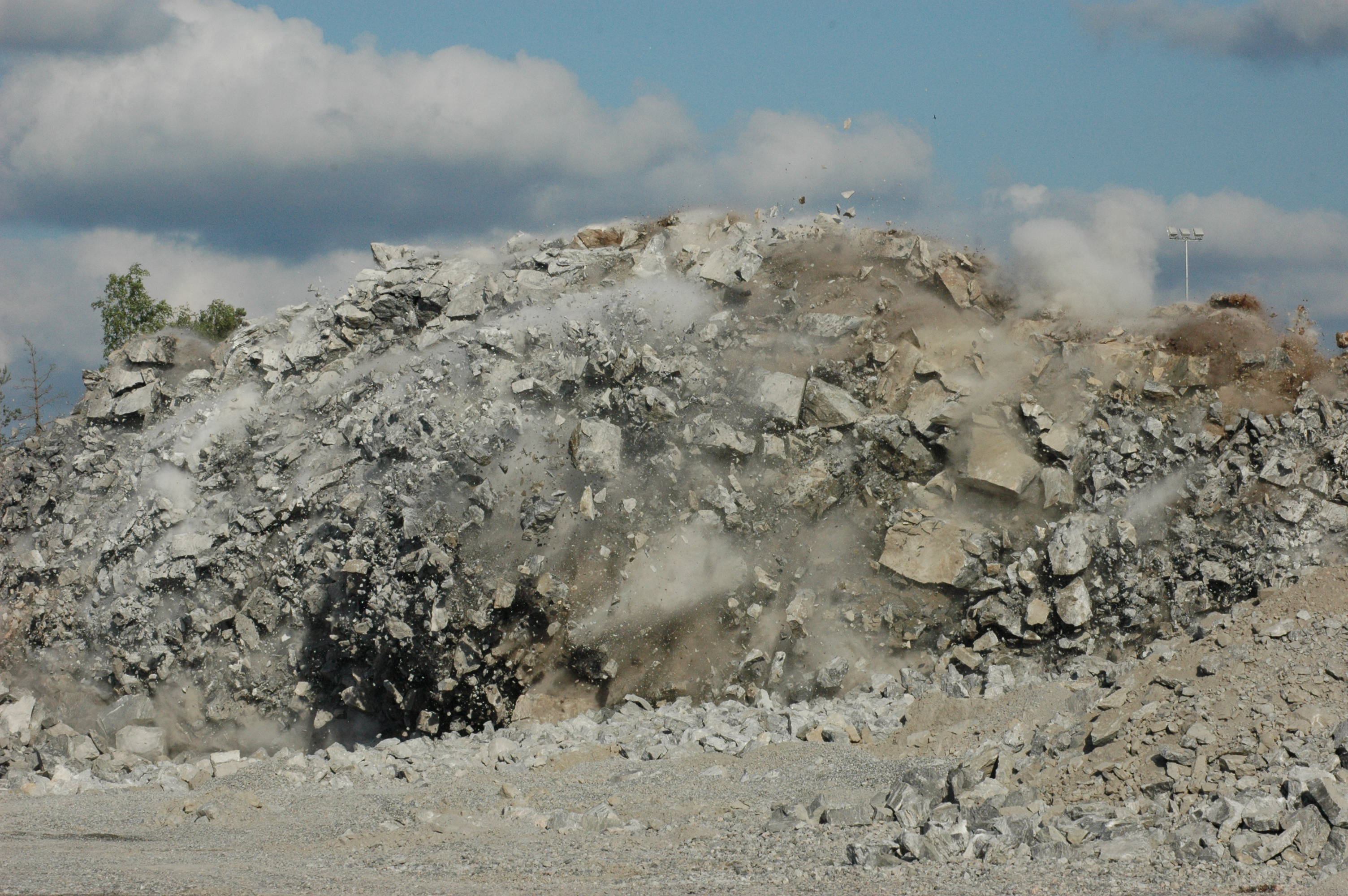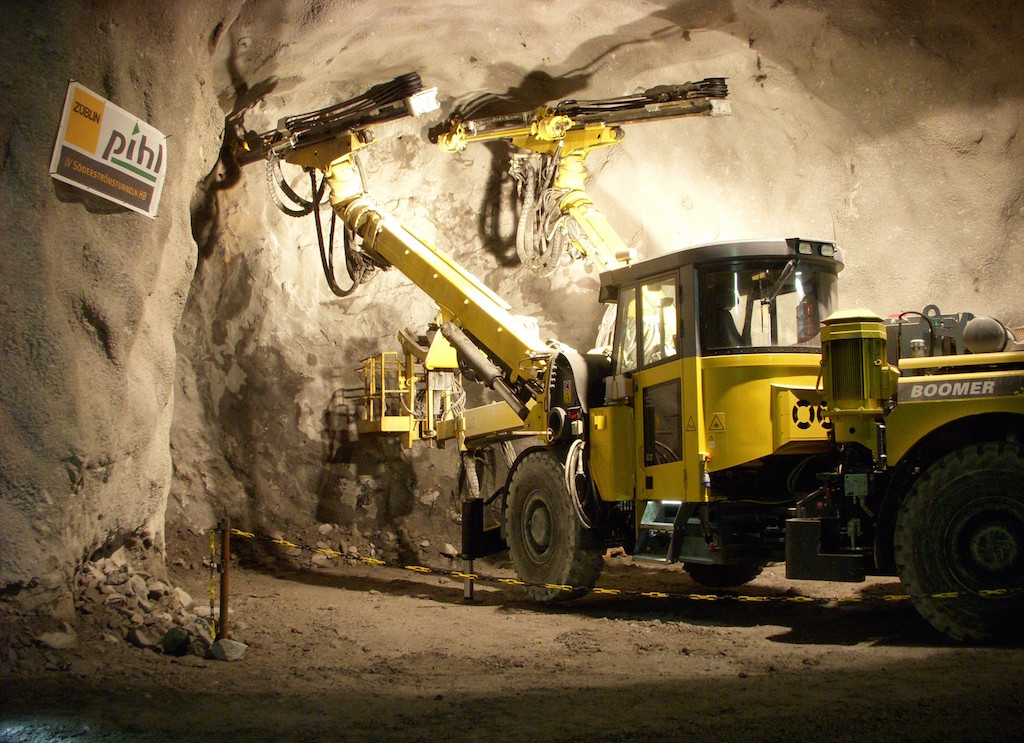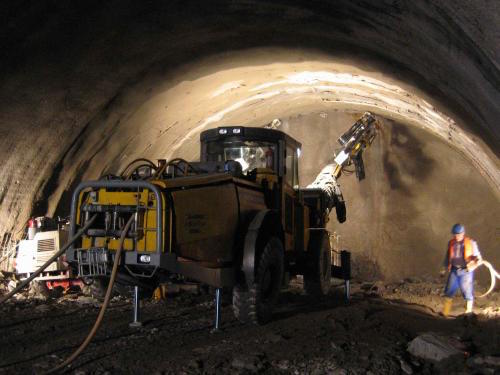 Low operation cost
Roxar rock drill application
High Rate of Penetration
Roxar rock drill application
Plug & Play Drifter
Roxar rock drill application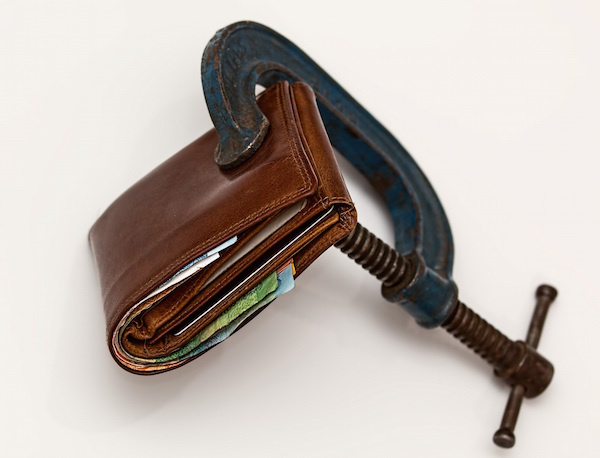 Long service intervals
Roxar rock drill application
Reliable and durable
Roxar rock drill application
Reverse Percussion
Roxar rock drill application
Made in Europe
Roxar rock drill application
Roxar rock drill
A hydraulic drifter, also called hydraulic rock drill or Top Hammer, is a powerful equipment which combines a rotation and a percussion system, designed to drill holes in rock or in the ground. Roxar Hydraulic drifters are typically used in the quarries or mining industry to drill bast holes. Roxar Rock-drills are frequently operated for application in the underground mining industry, surface quarry field, exploration, construction job sites, anchoring, bolting and consolidation applications, dimensional stone sites, dams consolidation, geological exploration, underwater drilling. A drifter is able to drill holes up to 152mm diameter and up to 40 meters depth in hard materials, rocks or concrete structures.
A rock drill is fitted on a carrier like a rock drilling machine, a mining drilling jumbo, a tunneling jumbo, a crawler drill, different kinds of drill rig, it can even be adapted as an attachment on an excavator, a skid steer or a backhoe loader. The main equipments for Roxar rock drill application are jumbo drill, crawler drill, bolter drills, longhole drill, shaft jumbo drill, surface drill, wagon drill, tunneling drill, drilling attachment. Roxar drifter are optimized for Underground Mining, Bolting, Tunnelling as well as Surface Drilling, anchoring or Special Applications. The drifter is placed on rail (called feed, or rig) that the drill travels on, or drifts. This kind of drilling procedure is also called drifting. The feed is usually attached with a boom to the machine. Roxar drifters can be easily fitted on machines like Atlas Copco, Secoroc,  Sandvik, Tamrock, Minemaster, Resemin, MTI, Fletcher, Montabert, Wolf, AMV, Robodrill, CAT, Caterpillar, McDowell, Herrenknecht, Furukawa, FRD, DH Mining, Boart Longyear, Joy, RDH, Terex, and many others! Furthermore, Roxar rock drills spare parts can be adapted on any drifters like Atlas-Copco drifters, Secoroc drifters, Sandvik drifters, Tamrock drifters, Montabert drifters, Doofor drifters, TEI drifters, Eurodrill drifters, Furukawa drifters, Boart Longyear drifters, SECOMA drifters, Hydrastar drifters, LHS drifters, Cop drifters, Joy drifters, Cop1838, Cop1238, Cop3038, HC109, HC50, HC40, HC110, HC120, HC158, HC170, HC220, HC20, HC25, HC95, HLX5, HC112, HD1001, HD1002, and many others!
In a drifter, the percussive system strikes the drill steel, at several thousand blows per minute, while the rotation drives the drill string at several hundreds rounds per minute. Combined together, these functions enable drilling holes into rock. The resulting broken material called cuttings is then pushed up from the bottom of the hole by means of pressurized air or water, this process is called flushing. The hydraulic power of the carrier is used in order to move the hydraulic drifter piston. In Roxar hydraulic drifters, the piston moves up and down at very high frequency and hits the shank adapter, the blow energy and frequency is automatically adapted to the drilling conditions. This cyclical piston movement generates powerful and destructive shock waves transmitted to the rock through the drill string. Roxar unique hydraulic system has improved the rock drill technology and allows a better efficiency of the drilling operations. Hydraulic drifters are often referred to as "rock drills", "hydraulic top hammers", "roto-percussion drills", "hoe rams" or "hoe rammers." These terms are popular and commonly used amongst drilling / quarry / mining workers.